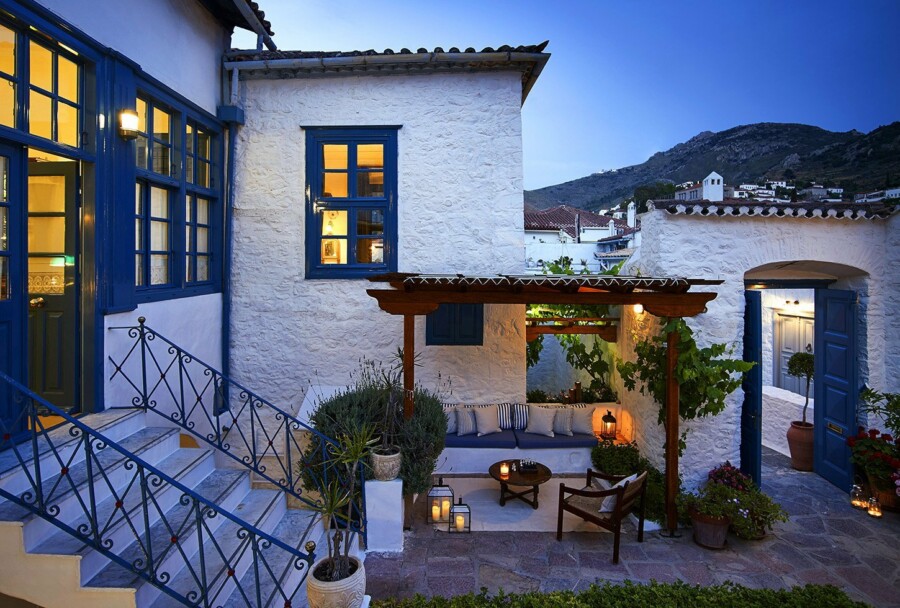 The Orloff house was built in 1796 by the Russian count and admiral, sent by Catherine II to assist the Greeks during the Turkish domination. Its name is related to the first revolution in the late 18th century known as "Orloffika". The house was privately owned by the Kladakis family for more than 80 years before being turned into a hotel in 1986. Since then, it has undergone a thorough restoration, with full respect to the initial structure. With only 6 rooms, 2 suites and plenty of common areas; patios, courtyards, garden and verandas, total privacy is guaranteed.
It is fully renovated to a luxury 4-star boutique hotel respecting the traditional architecture and continuously updated every year, preserving a unique character among Hydra Hotels. With an atmosphere of classic elegance and chic bohemian lifestyle, the Orloff luxury boutique hotel has inspired many artists who visit Greece and more specifically the beautiful island of Hydra.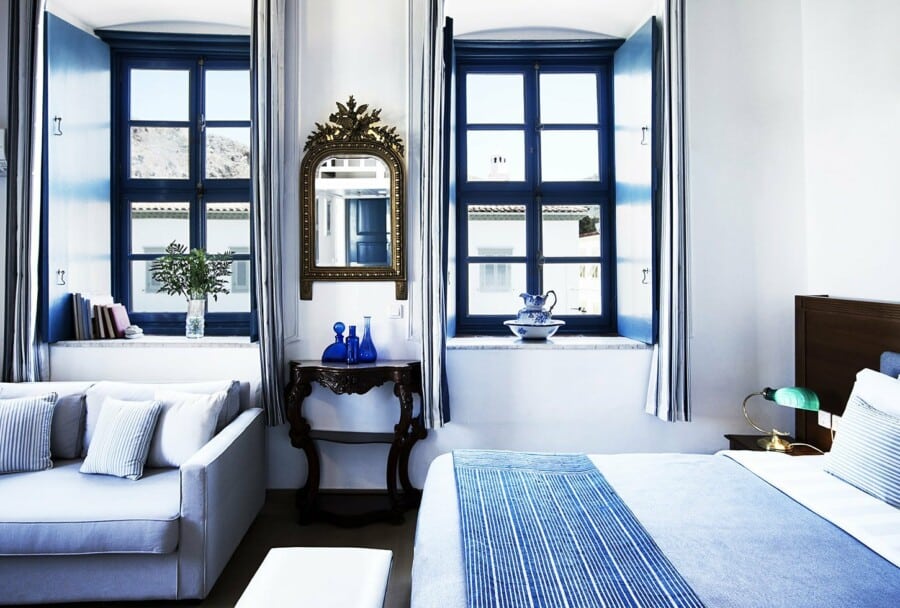 All rooms, decorated and equipped with full respect to the original structure of the house, provide high ceilings, cozy atmosphere, large windows and convey this unique feeling of living in an inspired historic house.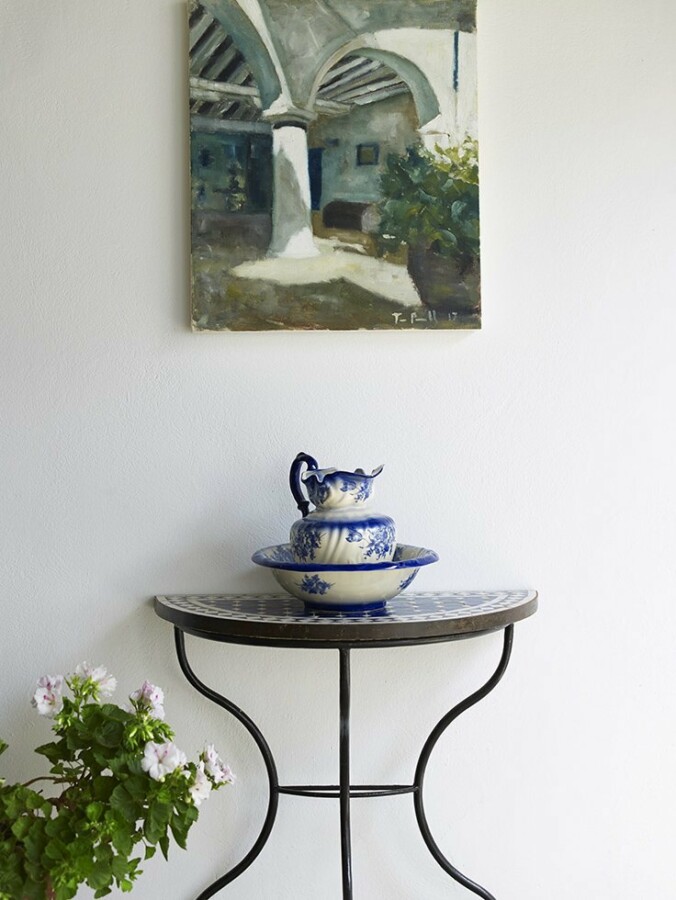 Initially built on the remains of a convent as attested on the main floor near a dwell, the house was later extended and acquired defensive architectural features of high walls made with the grey stone of Hydra and no balconies, a common characteristic of the island.
With high wood paneled ceilings, the rooms are displayed around courtyards following the ancient Mediterranean architecture, where the view is inner rather than to the outside